Jakarta, 25 August 2023 – Erajaya Active Lifestyle (ticker: ERAL) announces the availability of the Osmo Action 4 action camera in the Erajaya Group retail network. This latest generation of action cameras from DJI was brought to Indonesia to realize the creative vision of loyal customers in immortalizing their journey through camera performance, battery life and flexible use.
Djohan Sutanto, CEO of Erajaya Active Lifestyle, said, "Presenting Osmo Action 4 for loyal customers is Erajaya Active Lifestyle's commitment to supporting users' active lifestyles so they can capture their memorable moments with unparalleled camera capabilities, powerful batteries and convenient features. This launch also coincided with the opening of the 8th DJI Experience Store outlet in Indonesia and the first in the city of Medan. Customers and connoisseurs of drone photography and videography in Medan now can try DJI's product portfolio and get consultation from a trained team at our store."
Osmo Action 4 delivers impressive image quality thanks to its 1/1.3" sensor, f/2.8 aperture and 155° ultra-wide field of view so users can record detailed, rich images even in low lighting conditions. This action camera also guarantees stable images for various scenarios, even involving a lot of shaking, thanks to the 360°HorizonSteady stabilization feature. The D-Log M's 10-bit color mode displays more than 1 billion colors in a more dynamic range, providing ample creative opportunities in the post-production phase.
Equipped with a battery that supports recording up to 2.5 hours[1], Osmo Action 4 users no longer have to worry about missing important moments. The fast charging capability can fill the battery up to 80% in just 18 minutes so users can get back to action immediately. Operation in cold temperatures can also be ensured by the Osmo Action 4 which can record up to 150 minutes in temperatures up to 20°C.
The Horizontal-Vertical Protective Frame available for the Osmo Action 4 makes it easy to quickly change shooting orientation. Then, users can get images according to their needs without sacrificing quality.
Osmo Action 4 which comes with 3 microphones allows users to produce clear sound, support for external microphones also provides freedom in recording audio in the most ideal scenarios. Live streaming capability with Wifi also makes it easier for users to connect with their audience.
Other mainstay features present on Osmo Action 4:
The SnapShot button and Quick Switch offer immediate recording and user-set shooting mode switching.
Voice prompt informs the user about the currently active mode without having to remove the camera to view it.
Voice Control allows users to control the camera with voice commands.
Upgraded InvisiStick will remove the selfie stick digitally from the recorded image[2].
Digital Zoom supports magnification up to two times for better image composition.
DJI Mic Compatibility via the Type-C port, and supports external microphones via a 3.5mm to Type-C cable.
Osmo Action 4 Specifications: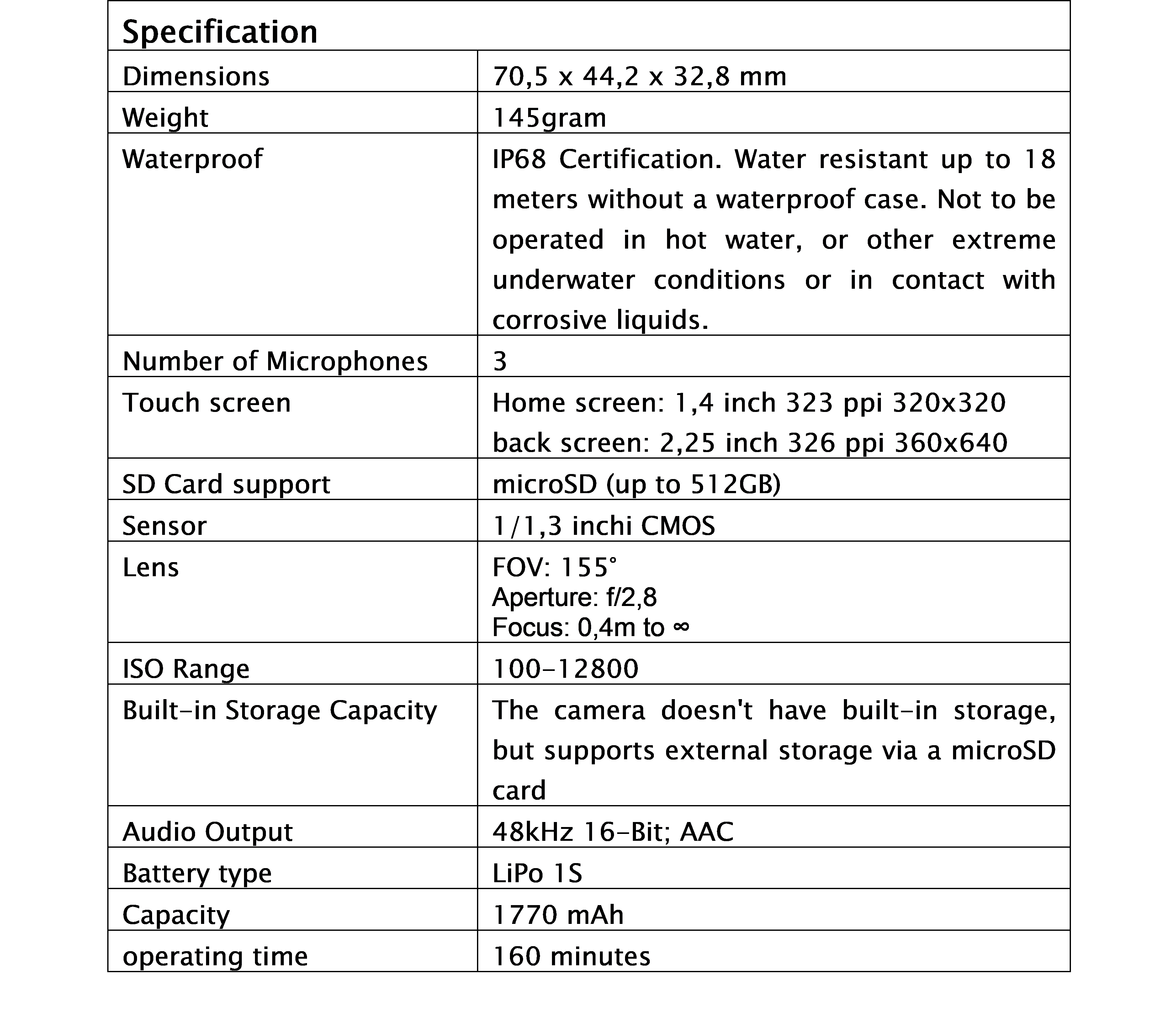 Two purchasing options
Erajaya Active Lifestyle presents two Osmo Action 4 purchase packages to answer the unique needs of each user: Osmo Action 4 Standard Combo and Osmo Action 4 Adventure Combo.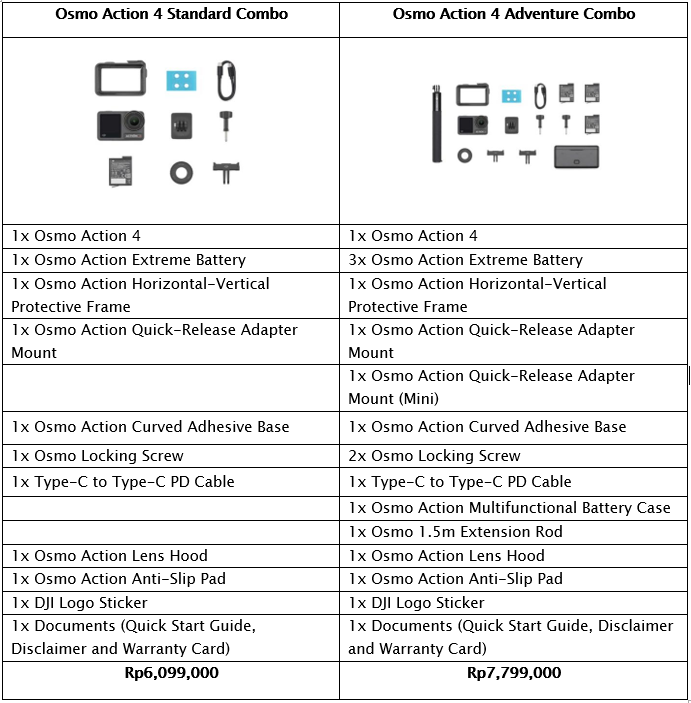 Customers can get Osmo Action 4 at DJI Experience Store, Urban Republic, Erafone, iBox and authorized dealers. Online purchases can also be made via the Eraspace.com e-commerce page and the DJI Official Store on the Tokopedia, Shopee and Blibli platforms.
The 8th DJI Experience Store
Inaugurated at Delipark Mall, Medan City, the DJI Experience Store offers a complete line up of DJI products that can be purchased easily and comfortably and are protected by a guarantee, such as drones, gimbals and action cameras. You can get a number of the latest products from DJI, such as the Mavic 3 Pro, Osmo Action 4, Osmo Mobile 6, RS 3 Mini and many more products and accessories.
Customers can consult with product specialists regarding the best DJI products according to their needs at this outlet. Novice drone users can take advantage of the DJI Academy Easy Flying Class program provided by certified instructors to hone basic knowledge in flying drones.
Celebrating the inauguration of the new DJI Experience Store outlet, loyal customers can enjoy an exclusive promo that applies from 25-27 August 2023 in the form of a discount of up to IDR 1,400,000 for certain products.
For futher information, please contact:
Didit Putra Erlangga
Corporate Communications Erajaya Group
M: 0811 871 432
E: didit.erlangga@erajaya.com